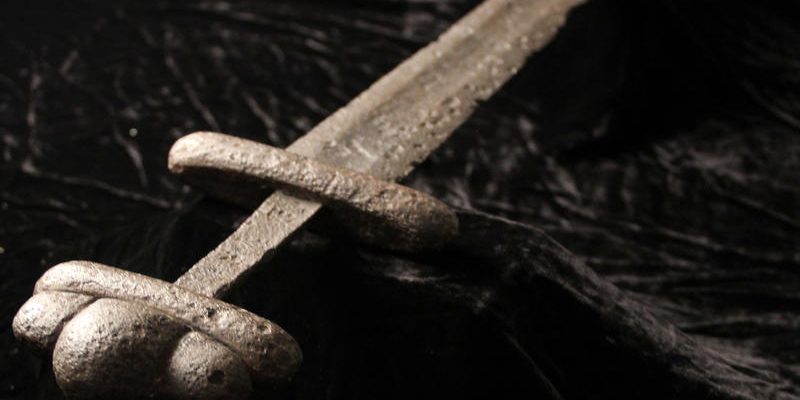 Fighting the Waves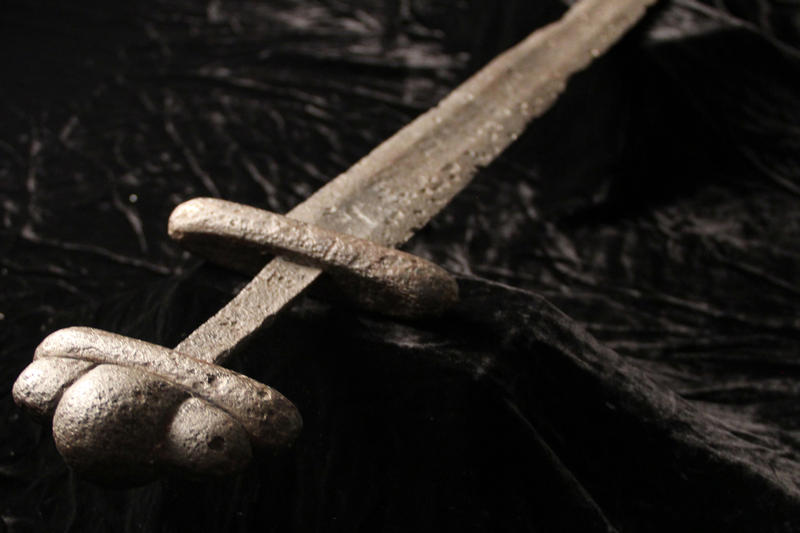 There's a lot to be sad about if you take a look at reality. And of course there's a lot of beauty. But let's just say that sometimes beauty itself seems to be a waning voice in the choral program of life. The minor chords start to dominate; it becomes harder and harder to sing a positive tune over what's going on.
Albert Camus in his book The Plague ends with the wisdom that there will always be rats – always plague bearing rodents – but that it's the responsibility of humans to do whatever they can to fight them anyway. He believed we must work against the suffering, even if it's a fight we can't win. Healthcare workers are embodying this ethic now, knowing they can't save everyone, but can save or at least comfort many.
There's an image in Irish mythology that exaggerates the futile and heroic fight. When the hero Cuchulain discovers that he killed his own son, he stands in the surf and slashes away at each wave – not a winning strategy. As Yeats put it in his poem about the hero, he "fought with the invulnerable tide."
The invulnerable tide I'm feeling now isn't a virus; it feels like human stupidity and cowardice.
Someone will come up with a vaccine. Lives will be saved from the viral form of death. But cowardice and stupidity seem to come in wave after wave.
Humans seem to overwhelmingly opt for control instead of empathy, even though reality tells us that we ultimately can't control death. But empathy asks for nothing more than kindness in the present moment, and maybe the advanced form is a wisdom that can set up a whole system of empathy through things like national healthcare, protection of beautiful environments, and an education that emphasizes critical thinking over wishful thinking that supports corporate ideals.
So why do we just sit back and let the rats do their thing? Why do we become rats ourselves, fighting over abstractions like religion and interpretations of the Constitution when, hey, there's some suffering going on in front of me that some medicine and fearless comforting could do a lot to alleviate; maybe even a walk in the woods that are free of pollution and commercials for toilet paper would at least turn down the anxiety part of suffering.
I see on the left, where I tend to reside, a strident ratty-ness when religious faith of any kind is ridiculed and shunned as ignorance. I can give a lot of examples of science that has been unquestioningly believed in and ended up being hokum and technology that has improved life in the short term and wreaked havoc in the long term. There's an anti-Christian arrogance that I've participated in myself. To declare that someone's belief that Jesus suffered on the cross because of his love for humanity is a stupid myth is as bad as saying that wearing a mask doesn't do any good.
Yes, clever rats use religion to sell evil. And clever rats use a worship of "progress" to sell evil also.
So dealing with the rats includes not making enemies out of anyone who is trying to reduce suffering in a clearly effective way. A religious person who takes in refugees is not a rat, not someone to be treated with arrogant condescension. An atheist who works tirelessly in a lab to create a vaccine is not a rat. A rat is someone who uses their belief system to validate their personal greed and lack of caring.
I'm sad that so much nastiness and ridicule, so much emphasis on an individual's right to make as much money as possible, continues to make life more miserable than it has to be. 
Those of us who can hide safely away from the rats may have the means to keep moving out of one neighborhood after another, one country after another, one school after another, one job after another, hoping that somehow we can protect ourselves and our loved ones from a mean world.
But if nothing else, a pandemic proves that we cannot run away from reality; and everyone else's reality is ours.
Here's my hope – teachers and parents will help children be strong and happy critical thinkers who can suspect that judging others for who they are and what they believe in is rat behavior. Judge the actions, not the person. If someone has an orange comb-over, that's okay. Don't ridicule the hair; ridicule the desire to profit from sales of a medicine that doesn't work. Future grown-up humans can be encouraged to work with anyone and develop any plan where the focus is on making it easier to face the inevitable suffering that life includes as well as healing all the forms of suffering that can be healed.
So, I'd say to Cuchulain, "You wouldn't have killed your own son if you'd asked the right questions instead of running your sword through him. So now what you need to do is step away from the tide, turn away from the relentless waves for a while and tell others what you learned about making big, sad mistakes. Put the sword down. Put it down and go get some bread and tea for yourself, and enough to hand out to others."
The headlines about rats are my waves. I need to put the sword down now.