MAGNIFICENT SORROW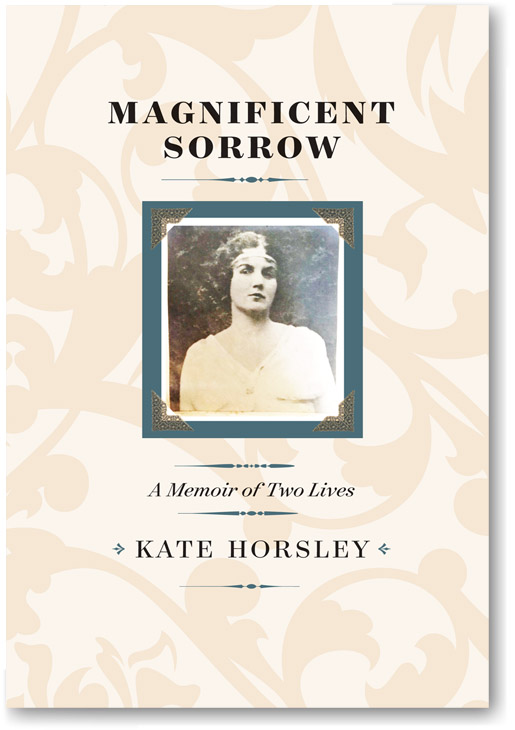 Magnificent Sorrow: A Memoir of Two Lives is a creative non-fiction account of the short life of Suzette Ryerson, a Chicago woman who survived the Titanic and served on the French Front during World War I; and of the connection between her life, which ended in 1921, and the death of Kate Horsley's son in 2000. Suzette's father, Arthur Ryerson, and his family were on board the Titanic, her father going down with the liner. Her mother with her three daughters and one surviving son became part of high society in Chicago, where Suzette started medical school. She served in field hospitals on the French Front during World War I. Woven into this narrative are first-person accounts of the author's life and her son's death, and the stunning way she connected with Suzette and her family.
"The author's dogged research led her to contact the few remaining members of Suzette's extended family, peruse newspaper articles and letters that the woman wrote to her mother, and gain access to family photos—many of which she reproduces here. The overall result is a poignant and often riveting historical work, interspersed with Horsley's emotional, first-person account of her painful search for peace in the face of tragedy….
An engaging, passionate book that leaves some lingering metaphysical questions unanswered."
~ Kirkus Reviews
Get your copy of "Magnificent Sorrow" on Amazon.com
---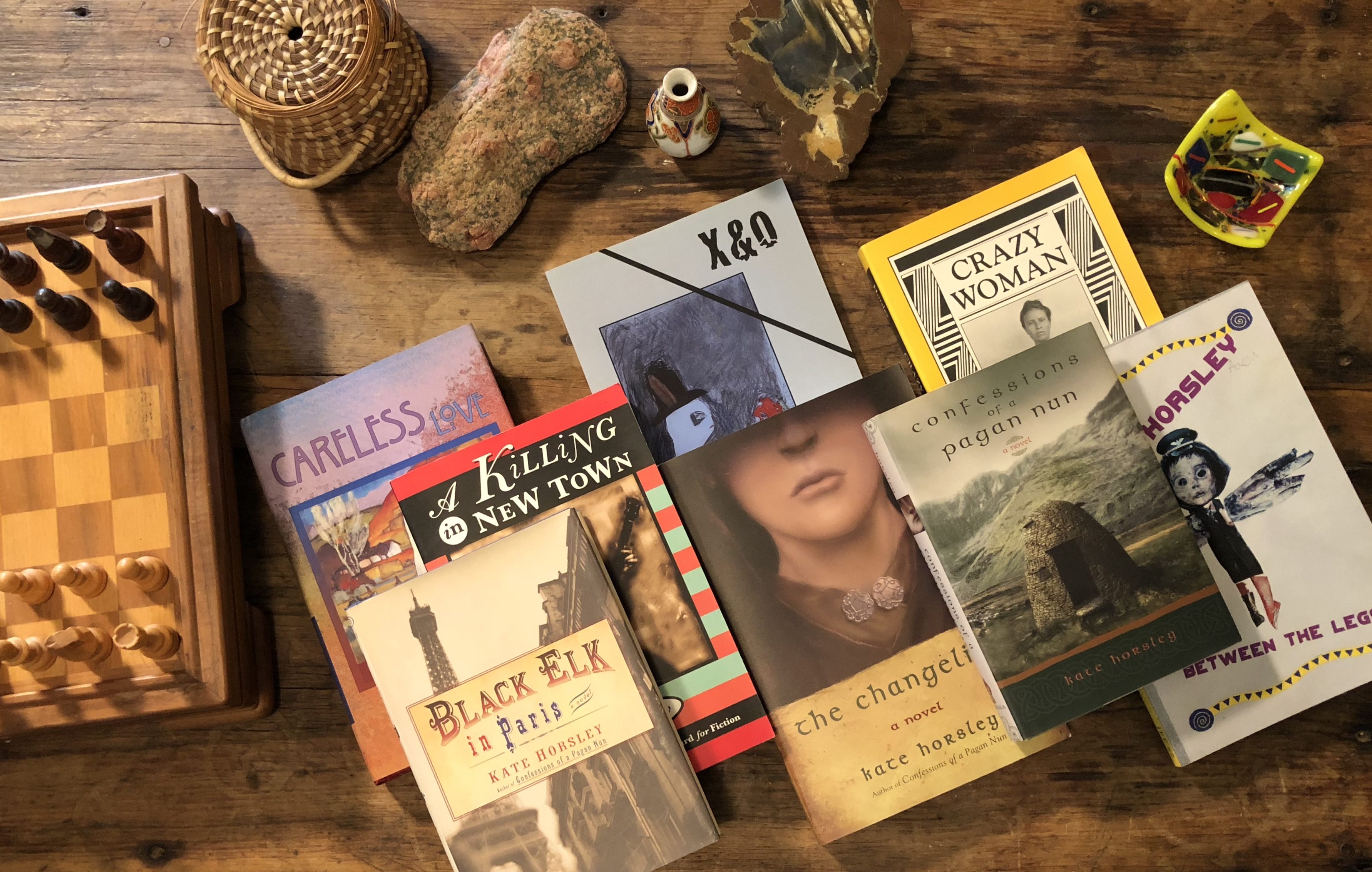 ---
BETWEEN THE LEGS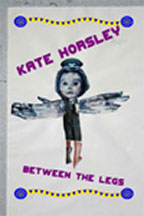 Fiction – winner of the 2015 Kenneth Patchen Award for Innovative Fiction
In BETWEEN THE LEGS a couple goes on a trip, starting with a tour of Buchenwald, the Nazi concentration camp outside of Weimar, Germany, and ending at a Zen Buddhist retreat in the Swiss Alps. The baggage they carry with them through Weimar, Prague, Vienna and Lucerne contains grief, addiction and sexual obsession. Haunted by Freud and Kafka, this story presents some brutal realities about post-menopausal sex and the need to make radical choices in order to climb out of the hell we perpetrate on each other.
---
X&O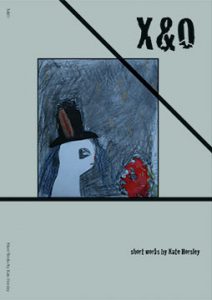 A collection of short works, this includes short fiction and a one act play. Two of the stories, "Marla in Empty Space" and "One Dentist, Many Frogs" have been published elsewhere.
---
BLACK ELK IN PARIS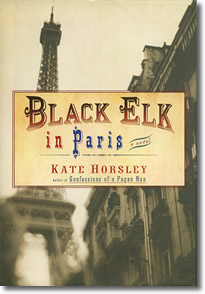 Black Elk in Paris, Shambhala Press – set in 19th century Paris – a French doctor records the odd and life changing details of the year when a young Lakota man with the Buffalo Bill Show missed the boat back home and had to stay in Paris; the exotic stranger, who was to become the medicine man Black Elk, inspires lust as well as epiphanies about western science and culture.
"Horsley is a supremely stylish writer… Black Elk in Paris combines big ideas with a bit of history. In its own lighthearted way, it raises an unavoidable question: Where exactly did humanity go wrong?"
~ Los Angeles Times Book Review
---
THE CHANGLING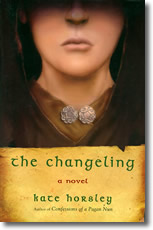 The Changeling, Shambhala Press – set in 14the century Ireland; a child raised in a medieval village as a boy, becomes a girl pimped to the abbot of a monastery, and then an illiterate but fierce mother during the horrors of the plague.
"In this complex, intelligent novel…Horsley raises thought-provoking questions of religion and identity. Told with rich detail, warmth, and wry wit."
~ Publisher's Weekly
---
CONFESSIONS OF A PAGAN NUN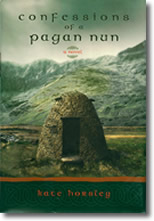 Confessions of a Pagan Nun, Shambhala Press – set in 6th century Ireland; a woman trained as a Druid and taken into Saint Bridget's Order of nuns reflects on her own life's passions and the world's profound spiritual changes.
"As a slant of sunlight illuminates jewels long buried, Kate Horsley's novel brings words to an ancient silence and a living, vivid presence to people who lived in that time of great changes and estrangements we call the Dark Ages."
~ Ursula K. LeGuin
"Cool, clear, gem-like precision . . . a beautifully written and thought-provoking book."
~ Library Journal
"The depth and subtlety of this document casts a spell upon the reader, bringing words to an ancient silence. Kate Horsley's moving tale both embodies and confirms the power of language."
~Branches of Light
"The story reads so convincingly as a personal journal that one may forget that it is, in fact, a work of fiction."
~ NAPRA Review
"This powerful little book is not for lightweight, fainthearted, or doctrinaire readers, but it will be deeply satisfying for many. It can be read simply as a compelling piece of historical fiction or as an insightful meditation on the nature and roots of sectarian conflict."
~ School Library Journal
---
CARELESS LOVE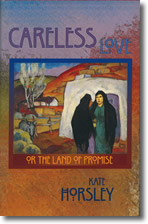 Careless Love, University of New Mexico Press – set in 19th century New Mexico; a man from Boston lured by the fantasy of the Wild West becomes entangled with a woman who axe murdered her husband and goes on the run with a 13 year old daughter of a boarding house keeper.
"Horsley's fictive world is filled with such rich and questioning humanity, such a resonant pain and unpredictable delight, that it does not settle into a mannered revisionism….I think that the novel that stirs the greatest depths in this trilogy is the last, Careless Love."
~ Donn Rawlings in Western American Literature
"Horsley's agility serves her well as a writer of historical fiction, since the topics she addresses are necessarily varied and complicated. She deals with them exceptionally well, seeking to understand and present her characters' struggles as completely as possible-to hear all their stories, to explore how historical and cultural realities influenced them, and to encourage the reader to understand how they influence people today."
~ Bloomsbury Review
"Careless Love is an evocative read."
~ Tucson Weekly
---
A KILLING TOWN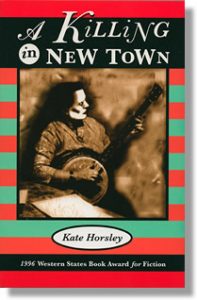 A Killing in New Town, La Alameda Press – Set in 19th century New Mexico; a woman and a dance hall girl go after the woman's kidnapped children; won the Western States Arts Award for Ficiton, the New Mexico Press Woman's Award, and the Albuquerque Bravo Award.
"The landscape exists like another character. It is here that all important things happen and become sanctioned, where roots go deep and hold people, their ancestors and their children together….At the center, always, is Horsley's organic and precise familiarity with the West, the history, and the spirit of the women and men who live on the land."
~ Western States Book Award Jury
---
CRAZY WOMAN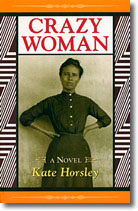 Crazy Woman, La Alameda Press – Set in 19th century New Mexico; a woman from Virginia is captured by Jicarilla Apaches.
"Certain books have come into my life in such a way that I can't help but think, This is the perfect time for me to be reading this. I can usually read only before bed or when I wake up in the morning. One day, I was at home on my little ranch in New Mexico and nothing was going on. It was cold outside, so as soon as I got up I padded into the living room, where I have all these bookshelves. On this particular morning, a book called Crazy Woman, by Kate Horsley, caught my eye. I pulled it down, built a fire, and dragged a beanbag chair in front of the fireplace. That was a great luxury – to actually sit down with a whole day free, start a book, and like it enough to just barrel right through. I got up once, I think, to get a cup of coffee. Other than that, anybody who came by my house that day would have seen me in different postires in this beanbag chair. When I finished, I realized what a joy it is to read books that take place sort of where I am. I could look out at the landscape so similar to the one the author was describing. Of course, sometimes I'm just as grateful to find a book that takes me a million miles away. When I was in Indonesia, everything was so foreign to me – exciting and beautiful but overwhelming. I had brought along Willa Cather's Death Comes for the Archbishop. Reading such an American story made me feel comforted. That's what I mean about timing: I got to read this great Kate Horsley book right there at home. Halfway around the world, I had Willa Cather's novel, which was exactly what I needed then."
~ Julia Roberts in O magazine.