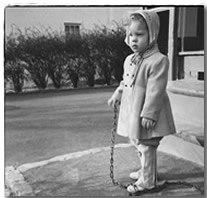 Born in Richmond, Virginia, in 1952, Kate Horsley Parker, the youngest of five children, loved to read. Her mother, Alice Horsley Parker, inspired that love, which is part of the reason that she chose to write under her mother's maiden name. In her mother's world, young women were to be educated and refined and passionate. While in a private girl's school in Virginia during the sixties, Horsley protested against the Vietnam War and worked in the Civil Rights movement. And then she went off to college and off to Paris for summer school. Every event in life was marked by a book, an almost prophetic glimpse into what would become a passion. After reading a book by Alan Watts, Horsley's flirtation with Zen Buddhism became a lifelong fling. Flying to Paris, she read Black Elk Speaks, one of several works on or by Native Americans that inspired her to move to the West. It was her Masters Thesis work on Laguna Pueblo writer Leslie Silko that propelled her to travel to New Mexico where she has lived since 1977. She got a Ph.D. in American Studies from the University of New Mexico. The research she did on women in the American West inspired her to make novels out of the dimly known but awesome lives of ordinary people in extraordinary times. Horsley has been teaching college English in New Mexico for over thirty years.
Horsley dedicated her first published novel to her mother, and the other five to her son Aaron, who died at the age of eighteen in 2000.
She lives with her cat and man.