Quarantine Zen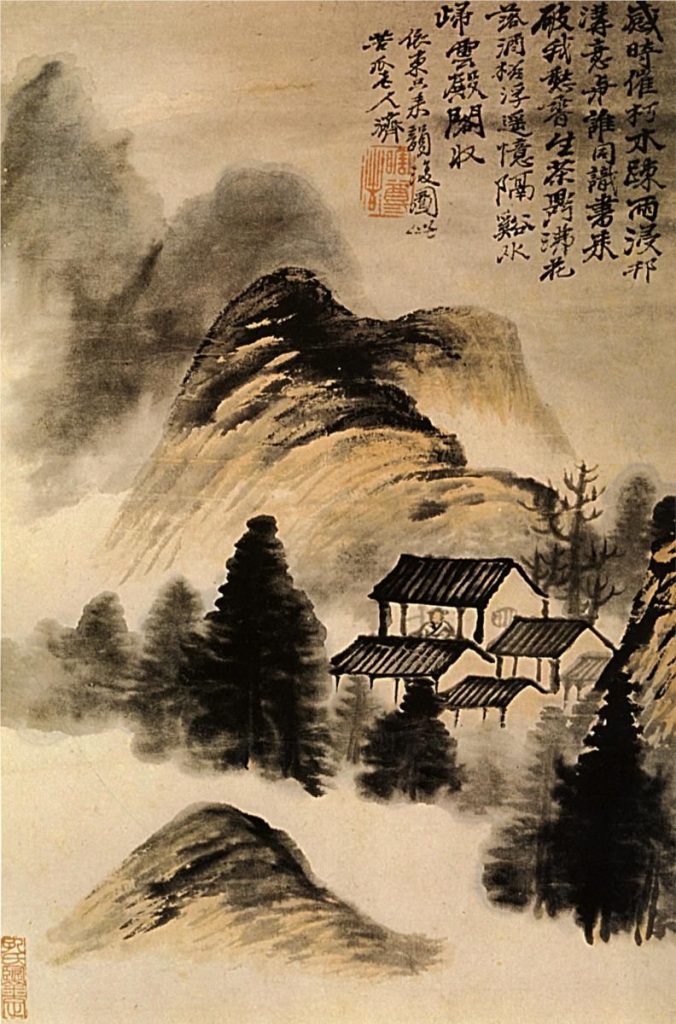 On the yellow wall I face to meditate I taped a three-verse poem written by a 17thcentury Chinese Buddhist nun named Xinggang. She starts:
In the gates and halls of the elders, the work of the lineage flourishes.
Knowing my own lazy ignorance, I've hidden away in order to be still
Hiding isn't easy to do when there's work to go to and people to meet – lots of excuses to not be still for long – until the quarantine.
I've dabbled in Zen Buddhism for about 50 years, occasionally daring to go outside my comfort zone and into a sesshin, a long retreat sometimes lasting a week, sometimes including nine hours a day of meditation. I struggled. One of the things I struggled with most was the religious aspects of Zen Buddhism and the strident discipline attached to a patriarchal system. Stephen Bachelor's book "Buddhism without Beliefs" validated my "belief" in the fundamental wisdom of Buddhism without it having to be attached to any dogma.
The 17thcentury Zen nun gives this picture of herself as a hermit:
A worn patched robe hangs lopsided from my shoulders.
When hunger comes I will eat, when tired I will sleep.
Substitute "a white cotton nightgown" for the patched robe, and Xinggang's words describe me during the Great Covid-19 Pandemic Shelter in Place .
But her next two lines climb beyond me on the path:
Sitting on my cushion, I will completely forget the world
And just let the days and the months drift by my window.
I used to read these lines with noble yearning, thinking if I ever had the chance, I'd "forget the world." But Xinggang didn't have the internet. The world is thriving like a virtual virus on my fingertips when I "Google," and the world's "blows and shouts" are available in endless variety. Yes, I should sit on my cushion, but I'll check Facebook first, or play a game of solitaire while listening to World Music streaming on an internet radio, or watch a movie on Amazon Prime.
Can I be a spiritual hermit and watch a movie, such as "Enlightenment Guaranteed," that's filmed in a Zen monastery? Does it count as a distraction to log in for a live broadcast from Nepal, a dharma talk by Dzogchen master Mingyur? Maybe not. But of course, there's also email, and the little notifications that pop up as the master is speaking. I put a green sticker over them, but then am lured in by a shipment notification. My facemasks from China are on the way!
Life under this plague is a horror, especially for those who are out of work, out of a paycheck, or sick, confined at home with little children or in a nursing home or jail. This amount of suffering and death is something to look at and respond to with compassion and clarity. And all of us miss something.
I miss tennis. It teaches me without fail that thinking spoils the pure awareness of watching the ball as it comes off of the opponent's racquet and into yours. I miss watching players like Simona Halep or Roger Federer focus and re-focus, win because they let go of the last point they lost and never give up on being as skillful as possible with what the present moment requires of them.
And now the courts are empty. All the umpires, lines people, concession stand workers and many more are suffering huge financial losses. The reality behind what rich people are able to spend their time doing is laid bare: Buddha's First Noble Truth – we're all subject to old age, sickness and death.
The first phase of the path up to my hermit's lodging is to see the uncomfortable withdrawal I go through when the distractions are unavailable. It's a discomfort that I've always experienced on some level, but now I really see it for what it is – addiction to stuff, mental and material. There are other ways to do it, but Zen meditation has been the most effective practice in my life for calming down and facing my ego's limitations and delusions, the first step in going beyond them.
So I acknowledge how stuck I've been as I stood in my cage moaning about the need to get free and more deeply into stillness. And now the cage door is open, and I'm still standing there holding onto the bars as I watch Xinggang way up on the mountain path entering her remote lodging.
There's hope, because this forced hermitage is not going to be over any time soon. And I know that I can either come out of this quarantine with the same bullshit looping in my head, the same painful attachment to past and future, OR I can be a little more at peace, a little clearer, a little less of a burden on the world and myself with my needs and agitation.
The last verse of the poem goes like this:
Resting high in the cloudy peaks, a lodging for this illusory body,
White clouds and green bamboo, one leaning against the other.
Before my eyes this magical scene undergoes its transformations,
Fastening shut my brushwood gate, my happiness spills over.